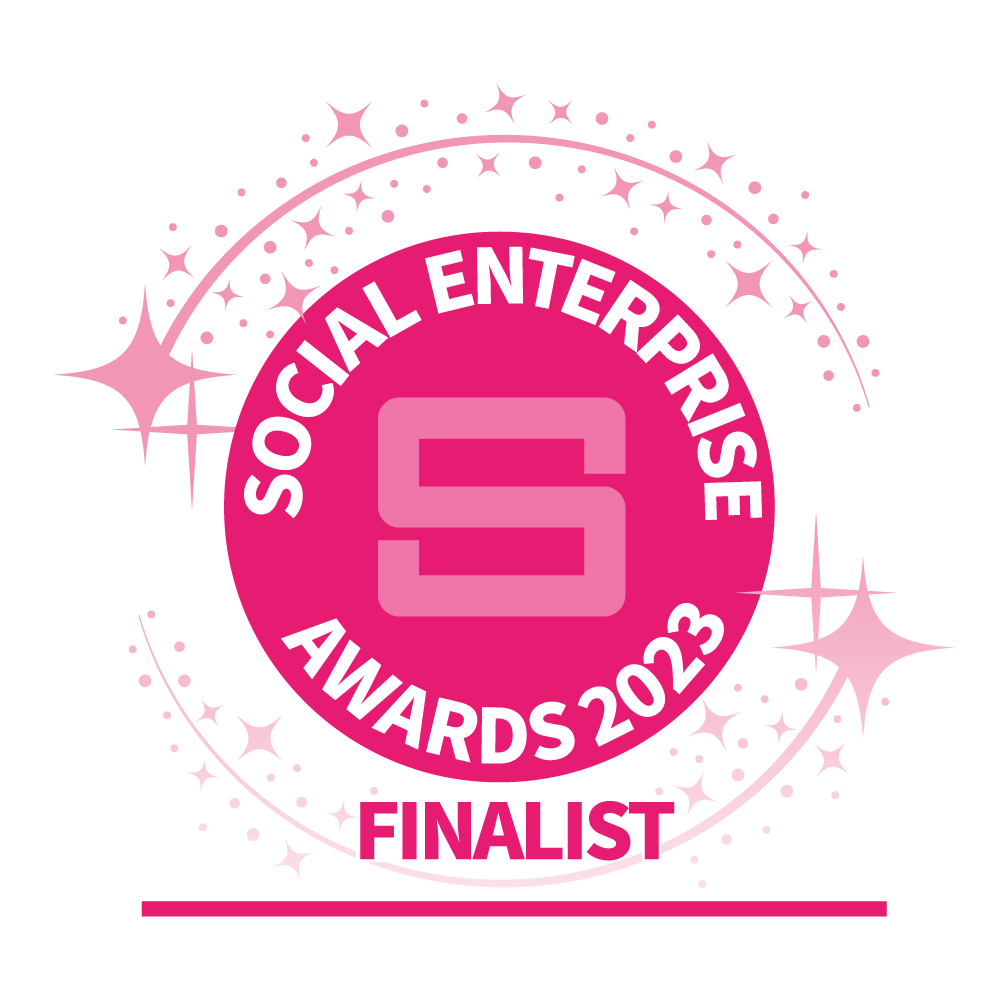 Derby-based social enterprise shortlisted for national award
Derby-based Nimbus Disability is a finalist in the UK Social Enterprise Awards, recognising it
as one of the country's most innovative and impactful businesses. Social enterprises are mission-led businesses that reinvest or donate their profits for social purposes. Nimbus Disability is a social enterprise that is run by disabled people for disabled people.
It's work to improve the lives of disabled people includes the development of the Access Card, which has been recognised with The Queen's Award for Innovation, and is held by hundreds of thousands of people in the UK and beyond who register their accessibility requirements.
The Access Card is the first accessible scheme of its type in the world; offering a universal and consistent way for disabled people to evidence and communicate their access requirements to providers quickly and discreetly.
Powered by 'NOS', a bespoke software, the system translates its holder's disability/impairment or access requirements into symbols, which ultimately means that, when booking online, it informs providers quickly and discreetly about the access requirements that individuals need. It has realised a simplistic way for disabled people to book online and protect reasonable adjustments for those who require them.
The scheme has become a lifetime of opportunity for disabled people and a digital bridge to customers for business internationally - widely recognised at the majority of the UK's leisure and tourism venues such as Buckingham Palace, the O2 Arena and Alton Towers as well as venues in the USA, Europe and New Zealand.
Nimbus Disability beat stiff competition to make the shortlist for the UK Social Enterprise Awards this year, which attracted more than 400 entries from all over the country. Awards recognise sector-leading excellence and innovation across a diverse range of criteria, and Nimbus Disability] is a finalist in the Tech for Good: Technology Social Enterprise of the Year category.
Martin Austin MBE is managing director of Nimbus Disability. He said: "We are delighted that our work has been recognised in this way.
Our innovative Access Card scheme is improving the lives of thousands of disabled people across the UK and across the globe - opening up the opportunity for them to visit and engage with events and destinations and enabling them to play a more participative role in society.
Nimbus Disability will join other finalists and VIP guests at a prestigious awards ceremony in London's iconic Roundhouse on Thursday 30 November, when the winners will be revealed.
The Awards are run by Social Enterprise UK, the leading membership body for social enterprises. There are more than 100,000 social enterprises in the UK, employing around two million people and contributing £60bn to the national economy each year – while also tackling some of the biggest challenges facing people and planet.
Peter Holbrook CBE, chief executive of Social Enterprise UK, commented:
Our Awards are the ultimate showcase of the impact and excellence of social enterprises. Those who made the shortlist are a beacon of innovation, optimism and resilience in turbulent times.
These are trailblazers and standard-setters for better business, making profit but not putting it before people and planet – and they do all this under the same immense pressures as other businesses, with the long-term impacts of Covid and a national cost of
living crisis.
The challenges we face as a society demand new approaches and a shift in how businesses -big and small - act. Social enterprises celebrated at our Awards are the brightest stars in a
brilliant sector, giving us all inspiration and motivation to do business better.