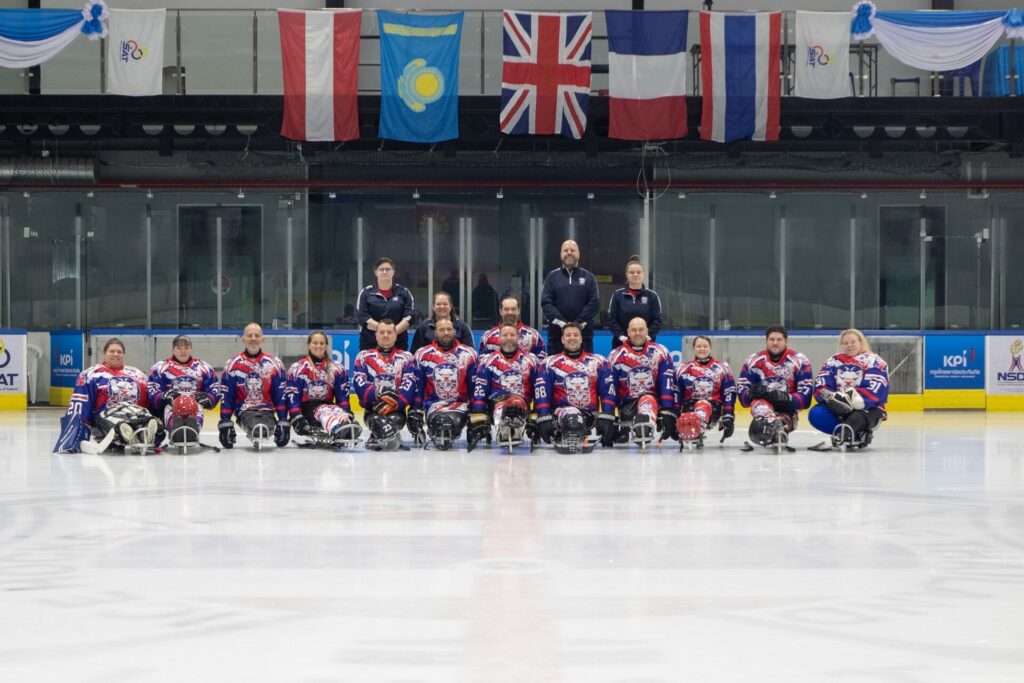 Nimbus Supports GB Para Ice Hockey Team's Promotion Bid
GB's Para Ice Hockey Team, sponsored by Nimbus Disability, have returned to international competition and are competing in the IPC World Championships in Bangkok.
Six teams will be competing over six days of action to become the newest C-Pool champions and gain promotion to the B-Pool competition.
After the success of the Women's World Challenge, which Nimbus also sponsored, GB have bolstered their squad with four female athletes who competed for Great Britain in Green Bay, USA, in August.
Hosted by the Sports Association for the Disabled of Thailand under the Royal Patronage of His Majesty the King, the round-robin style tournament is being held at the Thailand International Ice Hockey Arena.
Mark Briggs PLY, Nimbus Disability's Director of Partnerships and a former Paralympian himself, said: "We are immensely proud to support Para Ice Hockey in the UK and the GB Squad.
"This sponsorship part of our work as a Social Enterprise and commitment to supporting disabled people in all areas from the arts to sport.
"Our MD Martin Austen MBE and I have represented GB in the sport and appreciate the financial challenges in competing at this level and we are proud to enable the team to compete in Thailand this month."
Nimbus Disability in Pride Park, Derby, is a social enterprise company run by disabled people for disabled people. Nimbus is one of the country's leading providers of disability-related advice and support to professional organisations. It is recognised as a lead authority on accessible ticketing in the UK and The Access Card was recognised with The Queen's Award for Innovation in 2022.