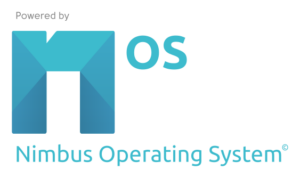 NOS Officially Unveiled At Key Industry Event
Nimbus Disability recently took centre stage at the vibrant Family Attractions Expo at Birmingham's NEC which was a sparkling showcase of the exciting developments planned for the leisure and tourism industry across the UK and beyond.
The event was the opportunity for Nimbus to talk to current and prospective partners about the Nimbus Operation System (NOS) which is the powerful technology behind the pioneering Access Card – recognised earlier this year with The Queen's Award for Innovation.
https://youtu.be/2EpzWJjeX2M
Mark Briggs PLY, Director of Partnerships said: "NOS is effectively the digital bridge between disabled people's access requirements and systems operating across the leisure and tourism sector.
"The Expo was the perfect platform to re-connect with key players in the sector post-Covid and we have some exciting opportunities to work on moving forwards."
Among the visitors to the Nimbus Disability stand at the Expo was Mark Porter, Head of Contact Services at The Ticket Factory, which have been a long-term partner with the Access Card – powered by NOS.
He said: "This system has been a literal godsend from all angles – the team, customers and the business in general."
Laurence Mancey, General Manager, Systems and Communications at Paulton Park in Romsey, added: "The team at Nimbus have given us loads of great ideas.  They are quick to respond, the NOS technology is fantastic and guests love the Access Card."
Find out more about The Access Card and NOS by clicking the links or contacting us directly.